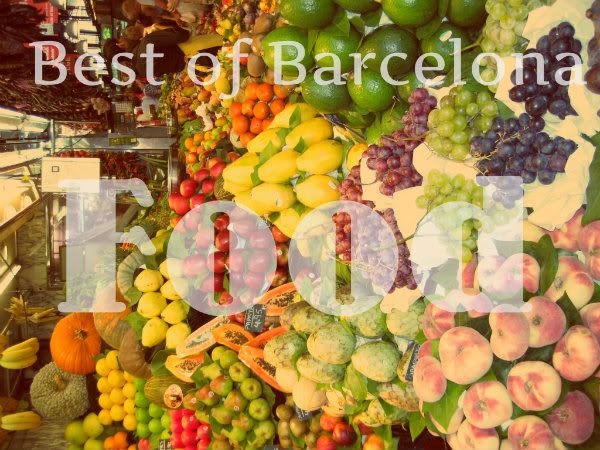 I receive a lot of emails about recommendations in Barcelona so I decided to start a
Best Of
series. After living there for a year, I've built up a long list of favorite restaurants, beaches, day trips and shopping. One of the main reasons I chose Spain for grad school was because of the Mediterranean lifestyle that was so starkly different from that in Los Angeles. People really take their time to eat, drink and simply
enjoy,
that I knew I wanted to try living like this at one point.
So to kick off this series, here are my five favorite places to eat and drink...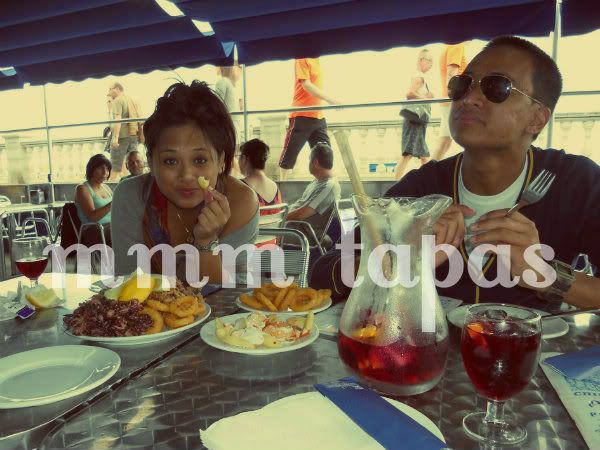 First on the list:
Cerveceria Catalana
. This my
favorite
restaurant in Barcelona. It was one of the first tapas restaurants I tried and where I had my last lunch before
moving to the Netherlands
. There's not much to say except the seafood is absolutely fresh, the
patatas bravas
are perfect and the lines are always long! Prepare to wait, but it's worth it.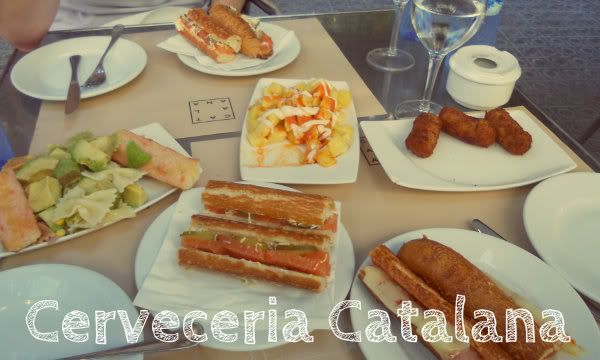 La Fianna
: Located in the old town of Barcelona. They serve the best strawberry mojitos I've ever had! Also, they have big plush cushions for lounging while you enjoy your late Spanish dinner.
La Boqueria
: Foodie heaven. La Boqueria is one of the largest indoor food market in Europe where you can buy everything from exotic fruits to the finest
jamon
to specialty cheeses. There are also many stands where you can just walk up and select from the wide selection of tapas or seafood plates which are so characteristic of Spain. My favorite were the razor clams and flaky fried fish, straight from the sea!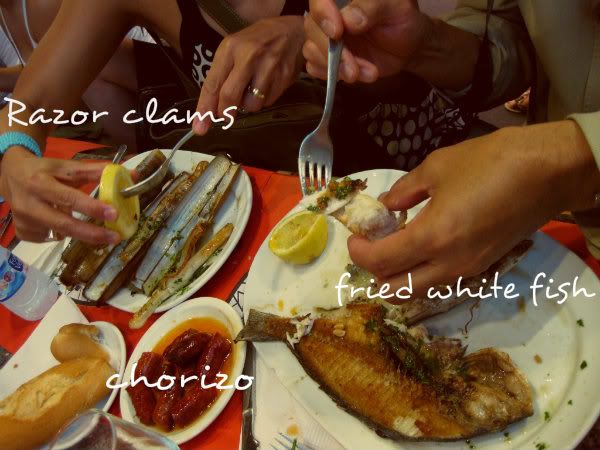 La Xampanyeria
: This place is very much "off the beaten path". Basically it is standing room only and they offer a limited menu of
bocadillos
(small sandwiches) for very cheap.
Jamon con queso
(serrano ham with cheese) was my favorite. But the real trick to this place is the
cava
.
Cava
is the Spanish version of champagne: sweet, bubbly and not just for special occassions. If you order two sandwiches you get an
entire bottle
of cava for 2EUR!
Pim Pam Burger:
Sometimes, you just gotta have a burger! Pim Pam Burger is tucked away in the
Borne District
and they serve up the most delicious burgers that will leave you full all day long. My classmates and I would frequent Pim Pam Burger after those particularly long nights of dancing at the disco.
Hope you find this list useful! Happy travels.


* * *