Twice a year Amsterdam gets decked out in all its liberal, beautiful glory. The first is
Queen's Day
, April 30th, when the entire country celebrates the Queen's birthday. Everyone wears orange (the national color) and parties on boats which glide down the crowded, although picturesque, canals. Strangers dance in the street to live concerts and there is nationwide high of Dutch beer consumption (namely,
Heineken).
The second instance is a close replica of the first, except instead of orange everyone wears hot pink and glitter. That day is Gay Pride Parade and it is absolute madness, in the best way possible. Coming from California we never have anything like this at home, so for me although it is overwhelming, I can't help but throw myself right in the thick of it...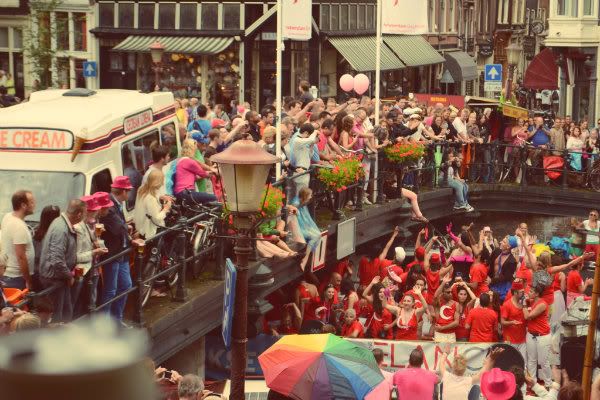 This year one of our good friends happened to live off of the
Prinsengracht
which is one of the main arterial canals which the boats parade down. We got a bird's eye view of the whole party - best seats in the house! We drank champagne, watched the passerbys crowd below the window and took votes on the craziest themed party boats.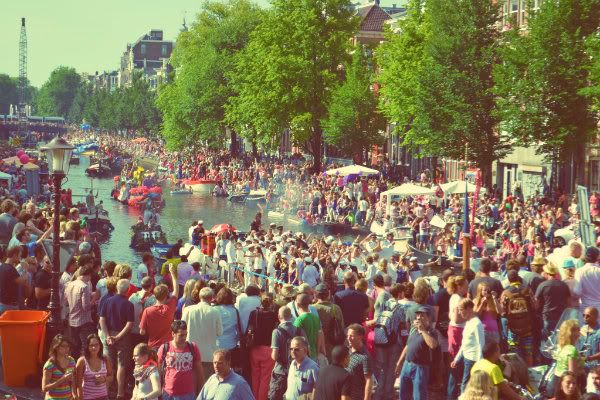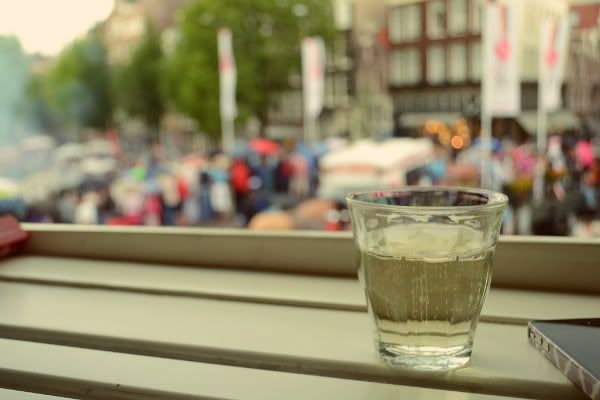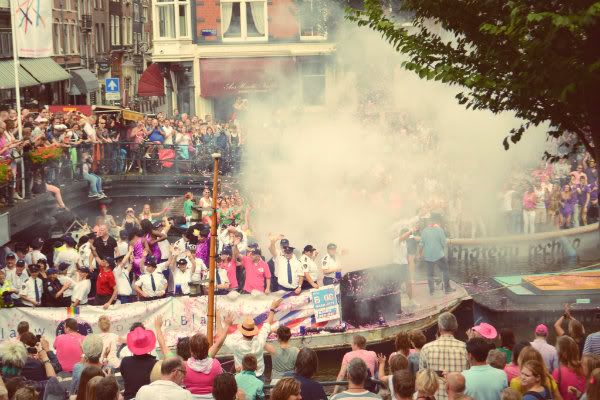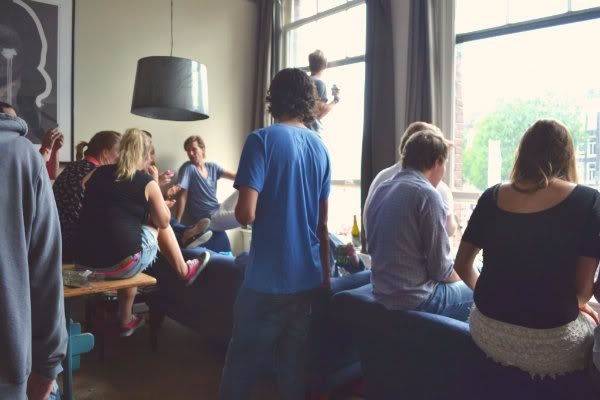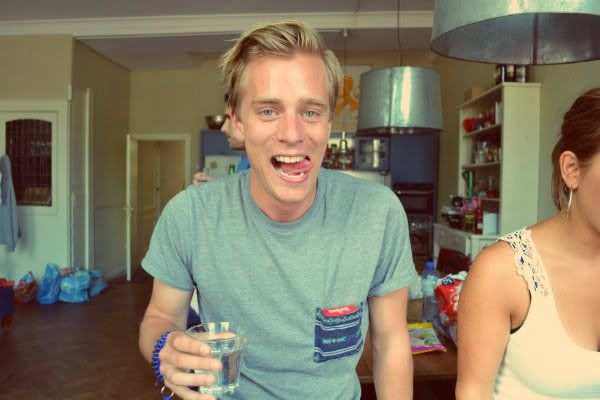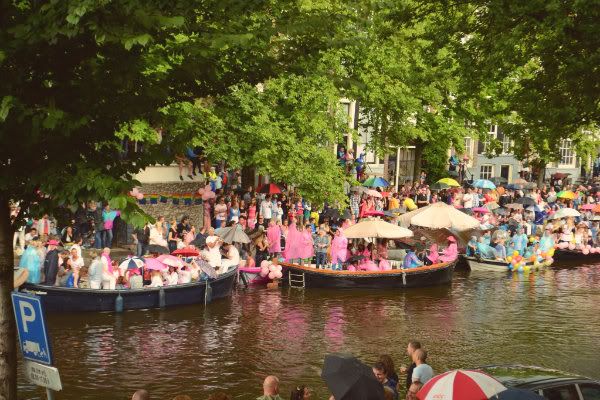 My personal favorite was the choreographed group of grown men who were busting on-point moves to Beyonce. Doesn't get much more
fabulous
than that.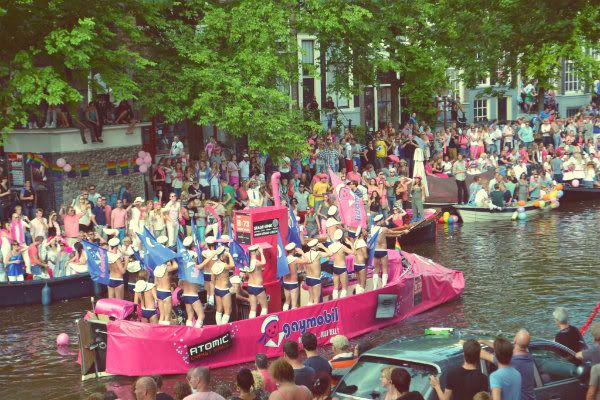 * * *