Living abroad has its perks.
I watch less TV, because I don't get American cable. So, I read books. Lots and lots of books.
I spend shop less, because all my favorite stores are in the US. So, I save money for stuff like travelling, regular dates and Christmas presents.
I don't drive. So, I've learned to commute by bicycle.
But what living abroad doesn't do is numb you from bad news. Despite the distance, despite the proximity, evil and sadness and fear doesn't effect me any more less than you.
Over the weekend I heard about the tragedy in Newton. I was off to a late start on Saturday morning after a long night of dancing at my company's annual Christmas party. One of my American girlfriends and I were texting (per usual after a fun night) and she told me she had been up early already, reading the news reports of
yet another school shooting.
Not full realizing the extent of it, I sleepily scrolled through my phone as I typed in "school shooting" into Google. (How sad is it, that thousands of articles spurted up.)
I became numb after reading the first few reports. I sat up right away and looked up Today show segments, watching footage of the crime scene and horrific photos of families learning that their child didn't make it. I only got through a few because they were so heartbreaking. I have no personal ties to Newtown nor do I have children but it shook me up and left me in tears.
I cried for the little children whose lives were cut short. I cried thinking of my godson, who is only 8, because I could not imagine my world without his beautiful smile.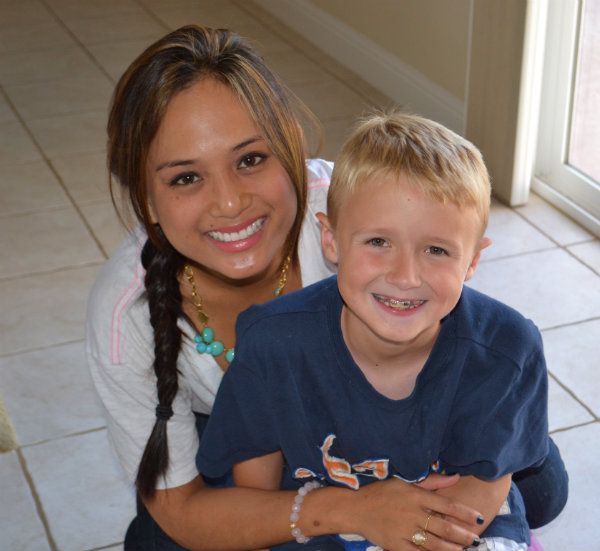 But most of all, I cried for America, my country that I so proudly claim and the world can only watch in dismay as our gun-swinging culture makes people fearful to enter movie theatres, visit shopping malls and now, drop their children off at school. What has this world come to?
There is a lot of debate happening right now about gun control and mental health and over whatever the answer is I hope we as a nation, a society, find it soon.
* * *